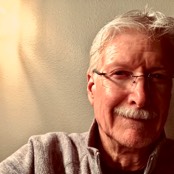 bobbywayne currently creates production tracks licensed through online music libraries. Each track is highly original and evokes a mood ripe with emotion.

His studio is equipped with the latest hardware and software in support of high-quality masters and stems. Licensing Info:
One Stop (no contracts with other authors); never released; P.R.O. BMI; easy clearance; we know the drill on contracts; on-time delivery from client briefs.

Composing and recording original music became his passion, producing albums for clients including various publishing firms, music libraries, Barr Films, The Deluxe Brothers, Lobero Theater Stage Shows, and his own solo albums:
Downtime
(BMI 2013),
[we'll see]
(BMI 2001), and
Second Nature
(BMI 2003).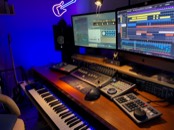 Music has always been the core of bobbywayne's life. As a professional performing musician, he played in many venues with touring bands (Etta James, Summerfields, Scott/Wolfe Band). He studied computers, guitar and composition at UCSB and later worked at Apple as an engineer in the Quicktime multi-media group.